x
About Rick Yeast Bread Clicker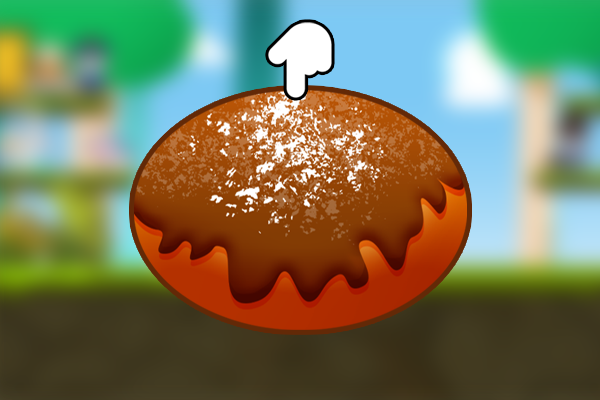 You want to experience a new kind of bread instead of cookies in Cookie Clicker. Rick Yeast Bread is a perfect choice for you. In this game, you will become a baker who can bake delicious bread. Nobody can prevent you from making billions of rick yeast bread. Although this is an idle game, you also face some issues in this game. How do solve them? Explore the game to know. Besides clicking to make bread, you have to buy some useful items and hire employees. Are you a big fan of bread? If yes, enjoy this clicker game immediately. You will immerse yourself into the rick yeast bread world. Hope you can gain more than 1 billion bread. Good luck!
Solve some issues in Rick Yeast Bread
Firstly, you may see many thieves which will appear randomly. Every 5 minutes, they will come one time. After 1 minute, they will run away. Therefore, you need to be careful. However, these thieves only appear when you are rich. They will appear when you have more than 2000 bread and grow plants. You also can tackle this problem by hiring guards. Each step will have a guard. When there are guards, the thieves will appear less. From that, your bread can be stolen.
Secondly, each item's price will increase much compared to the previous purchase. The next purchase price can be 15%, 20%, 25% or 30% higher than the last purchase price. Therefore, it is challenging when you want to buy an item which are bought many times before. Don't too worry because you also bought many items at that time. So, they will help you improve the bread-making process. Then, your number of bread will raise quickly.
You can sell items you bought in this game. However, you have no profit when you sell things. Because you only receive 50% of the purchase price. It isn't a serious problem if you sell nothing. However, it will be an important issue when you want to sell all items you got. I suggest you shouldn't sell many things you get. Each of them also has a different advantage.
Discover the advantages of each item in the shop of Rick Yeast Bread Clicker
Hand: Auto click to big bread for bread currency. Each hand produces one piece of bread every 5 seconds. each hand increases by 0.2 cakes per second.

Chefs will help to increase the quality of the bread. Each chef increase by 1.0 cakes per second.

Wheat produce wheat every second (one of the main ingredients for making bread). Each wheat increase 8. 0 cakes per second.

Sugarcane: Produce Sugar every second (one ingredient of bread). Natural Sugar source, as a decorative finish for making cakes. Each sugarcane increases by 8.40 cakes per second.

Strawberry: Growing strawberries every second (a decorative finish of the bread Manufacturing Process). Each strawberry increases by 17.46 cakes per second.

Cow: Producing Milk every second. Each cow increases 39.90 cakes per second.

Goat: Producing Milk, Butter, and Cheese every second. Each goat increases by 43.99 cakes per second.

Cock: Spawning egg every second. Each cock increases 46.19 cakes per second.

Guard: With the protection of the Guard, the number of appearances of Thief will decrease and enhance working performance. Each guard increases 1% in total output per second.

Factory: Enhance the speed and performance of the bread manufacturing Process. Each factory increases by 1,250 cakes per second.

Mines: Enhance the quality of bread to perfection. Each mine increases by 7,500 cakes per second.

Store: Selling your Bread to all the World. Each store increases by 41,000,000 cakes per second.

Manager: Making your business bigger and bigger. Each manager increases 256,000,000 cakes per second.
Game control
Play the game with left or right control.
Contact us with e-mail [email protected]