x
About Cookie Clicker City
Let's get rid of the current life to come to the new world, the world of cookies!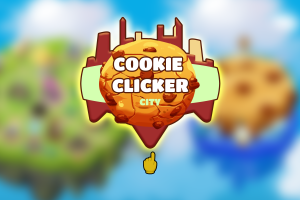 Let's build your own cookie city where you can dominate the whole universe!
You just need to click on the big cookie on the screen, cookies will be born for each click. Cookies will be used to buy, sell, build and upgrade buildings, which in turn will automatically generate more cookies.
When participating in the game, you will build the city from the most rudimentary labor period to the period of space science. There are 5 different development periods in the game in total.
To grow your city, you have up to 18 buildings to help you improve the production efficiency. There are nearly 600 upgrades waiting for you to unlock and 700 achievements for you to conquer. There are also a lot of interesting things waiting to be explored.
Let's build and admire your cookie city to enjoy your leisure time!
Contact us with e-mail [email protected]